Doctor's
Duty Office:
32 325 52 53
Midwives Duty Office
(Birth Route)
32 325 52 33
The birthing tract of the Megrez hospital consists of 4 comfortable birthing rooms with floral names:
Lavender room with a birthing tub,
Cherry Room,
daisy room,
cornflower room.
Each delivery room is equipped with amenities for patients: balls, mattresses, beanbags.
Each room has its own full sanitary facility. We create an atmosphere of intimacy and coziness. Full safety of patients is ensured – we have CTG monitoring with a view to the Obstetric Surveillance Room and a system for summoning personnel from delivery rooms and bathrooms.
Within the Birth Route, there is a Caesarean section room, where we perform planned and emergency cuts.
After a caesarean section or in the event of increased observation, the patient is transferred to the Postpartum Observation Room. Monitoring is installed in this room, enabling continuous observation of our charges. Each willing patient has the opportunity to use epidural anesthesia, available 24 hours a day, free of charge. The Birth Route has undergone a general renovation – it was put into use by Patients in June 2021.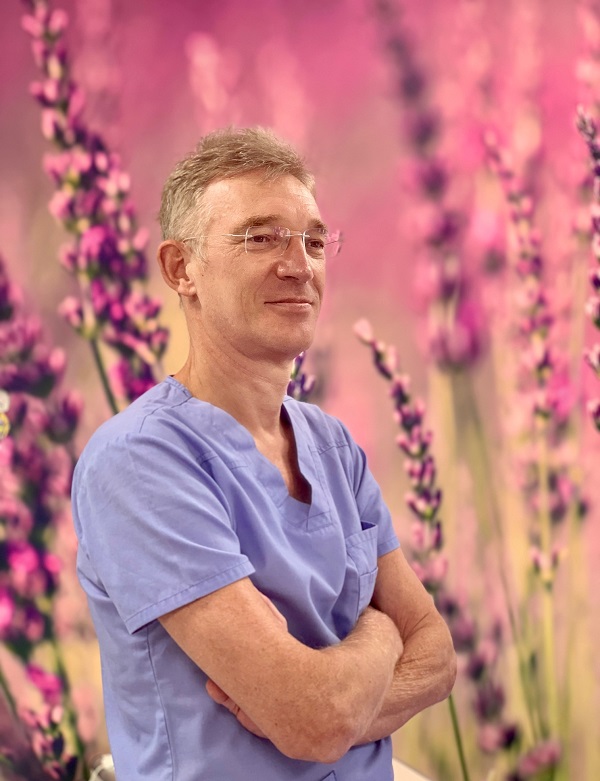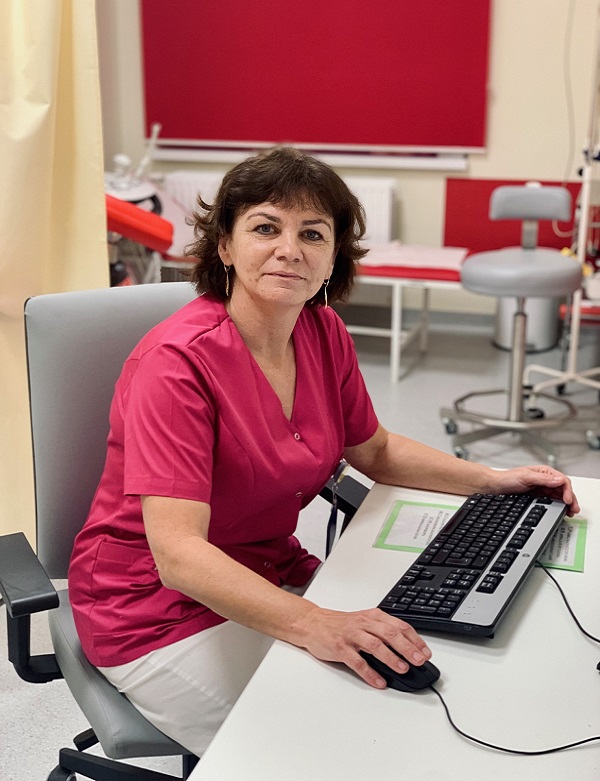 The birthing team consists of 16 qualified midwives.
Our staff constantly updates their knowledge and raises their professional qualifications to take care of each patient in a safe and professional manner.
Midwives have completed a number of courses, including taking births in water, vertical positions in childbirth.
Doctor's
Duty Office:
32 32 55 253
Midwife
Ward
32 32 55 235
Position of
Midwives
32 32 55 232
The ward has a second degree of referentiality and admits patients from the 32nd week of pregnancy.
The Maternity Ward is located on the 4th floor in the structure with the Neonatology Ward. We have 8 double rooms, 1 single room and an air-conditioned 5-person recovery room.
Each room of future mothers is equipped with a position for nursing and bathing a newborn with its own lighting and heating. The rooms are cozy and colorful, providing our patients with comfort and safety.
Each patient room is equipped with a bathroom with a shower, a toilet and a sink. We have beds controlled by a remote control, allowing you to choose the right and comfortable position.
The rooming-in system is in place in the ward, where the newborn stays with its mother all the time. During the stay, we support and take care of every woman with a newborn baby.
The maternity ward is equipped with its own ultrasound laboratory with a modern SAMSUNG device.
The maternity ward consists of a team of midwives specialized in obstetrics and gynecology and obstetrics nursing. The staff takes part in numerous trainings and conferences, constantly improving their professional qualifications.
Head of the Department: Adam Dyrda, MD, PhD
Department midwife of the Gynecology and Obstetrics Department with the Oncological Gynecology Subdepartment specialist in the field of obstetrics and gynecology nursing, M.Sc. Katarzyna Sotworjan
Branch staff:
Barbara Uzarek-Małyjurek, a specialist in obstetrics and gynecology nursing
Master of Obstetrics Renata Maryniok, specialist in obstetric nursing
M.Sc. in obstetrics Katarzyna Maj, a specialist in obstetric nursing
M.Sc. in obstetrics Monika Wiesiołek, a specialist in midwifery nursing
M.Sc. in obstetrics Katarzyna Sotworjan, a specialist in gynecological and obstetrics nursing
Michalina Loranty, MA in obstetrics, specialist in gynecological and obstetrics nursing, lactation educator
Magdalena Nowok, M.A. in obstetrics
Mom's hospitalization in the ward lasts from 2-3 days. During the stay, the mother learns the proper care of her child and is familiarized with the techniques of breastfeeding.
Mom's hospitalization lasts from 3-4 days. During the stay, the mother learns how to properly care for a newborn, she is familiarized with the techniques of breastfeeding and the proper care of a postoperative wound.
Virtual walk through the birthing process